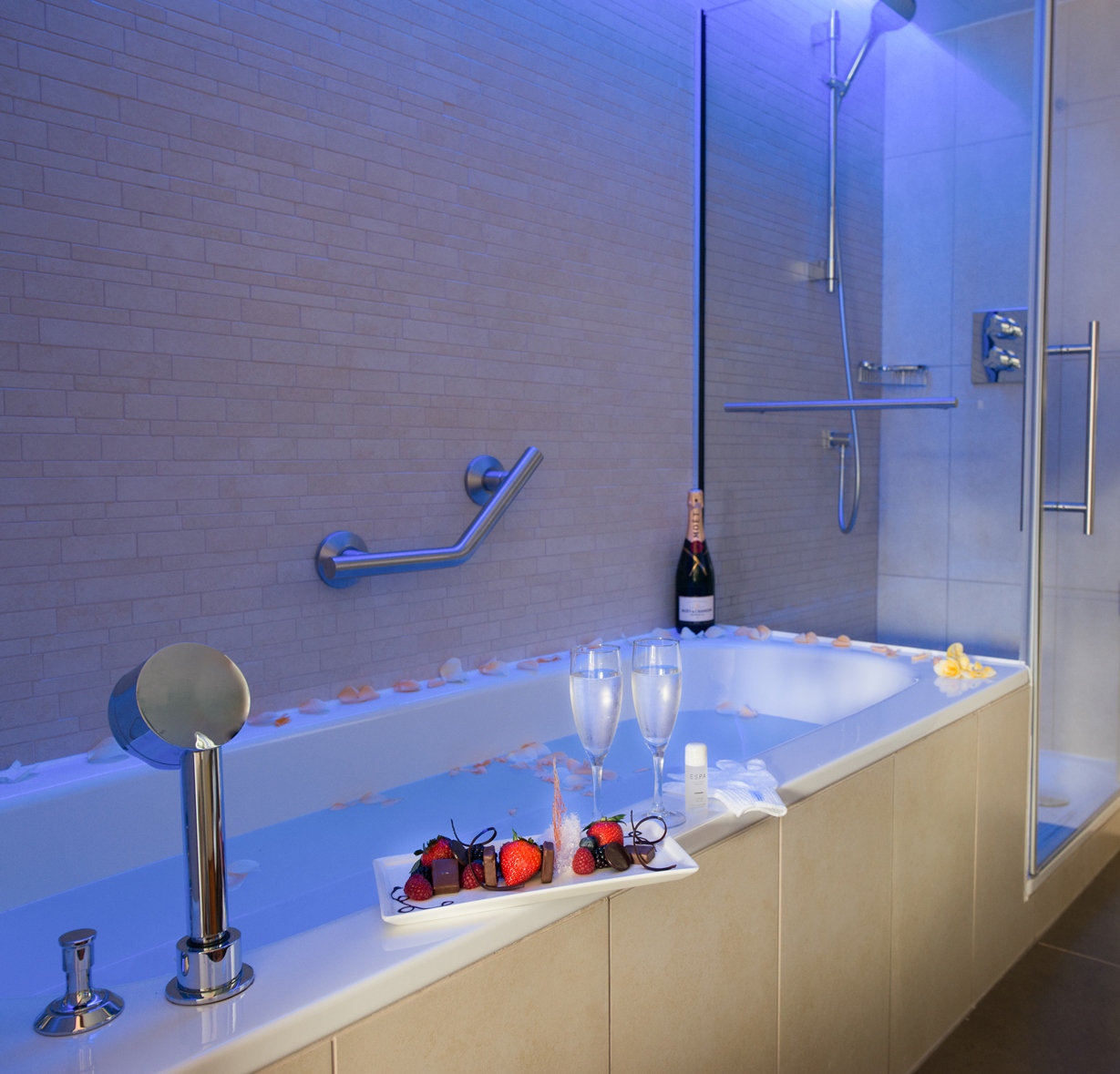 We are conscious that with a busy schedule it is not always possible to make full use of our spa facilities and range of spa treatments.
For the time poor traveller, we have developed Soak your Senses, a memorable in-room, multi-sensory bath experience, combining light therapy with aromatic ESPA bath oils, all in just 20 minutes.
From the comfort of your room, order from our bespoke Bath Menu displayed in the bath room, and let us know whether you would like to feel relaxed, energised, focussed, inspired, calm and centred or revived.
The experience includes specially chosen ESPA bath oils, a freshly brewed pot of herbal tea and an exfoliating wash glove, all paired with the bathroom's colour changing mood lights and ready with music recommendations for the ultimate therapeutic ambience.
You can elevate your bath ritual further with an indulgent glass of Champagne, a perfect serve of One Square Gin & Tonic or anything you desire from our in room Food & Drink menu.
Just like regular room service, this is available to order from our Guest Services team.