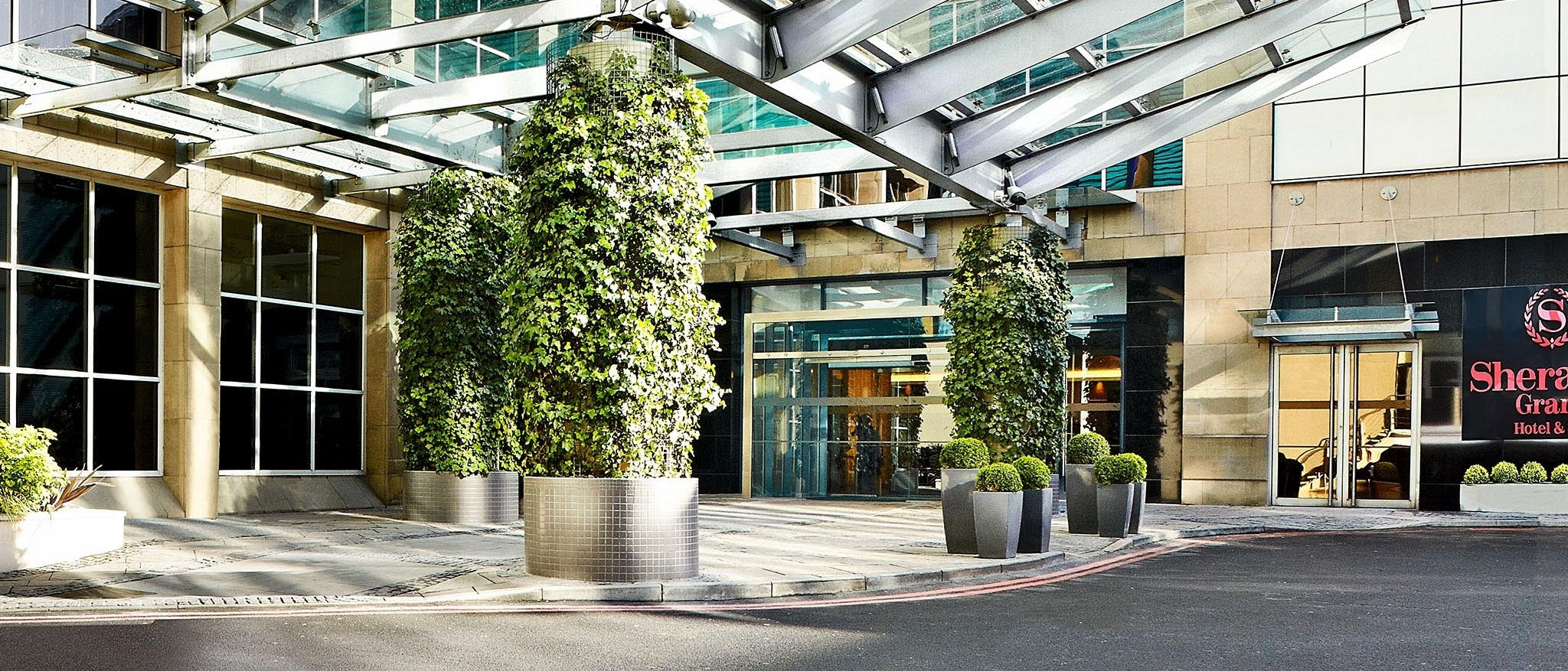 Announcements | Hotel Policies | Spa Policies | Press releases and fact sheets | Environmental Sustainability Policy (PDF)

HOTEL POLICIES

Currency Fluctuations
For non-US hotels, rates confirmed in USD may be converted to local currency by the hotel at your time of stay, based on the exchange rate used by the hotel and are subject to exchange rate fluctuations. Credit card charges are subject to additional currency conversions by banks or credit card companies, which are not within the hotel's control and may impact the amount charged to your credit card. Please contact the hotel if you have any questions.
Alcohol Policy
Alcoholic beverage service is restricted to those 18 years or older (with valid identification).
Babysitting/Child Care
Babysitting services are available upon request for a fee. Please contact the hotel directly.
Check-in/Check-out times
Check in time is 3pm. An early check in time can be requested but cannot be guaranteed.
Check out time is 12pm. A late check out can only be confirmed on the day of departure by reception.
Cheque Cashing Policy
Foreign bank cheques are not accepted. Euro and travelers cheques are accepted, with valid identification. Other conditions may apply.
Connecting Rooms
There are connecting rooms available in the hotel. Please make requests directly.
Extra Bedding
Cribs are provided upon request free of charge. Hotel does not provide blankets, bumpers or pillows with our cribs. Guest must bring their own.
Extra beds are not available in any of our room types.
Family Plan
Guests over the age of 12 will be charged as an adult. Children 12 and under sleep free in existing bedding.
Gift Certificates
To purchase gift certificates, please click here. To redeem gift certificates, please contact the hotel directly.

Internet Access
High Speed Wireless Internet Access is available in all bedrooms at £9.95 per day.
Parking
Car parking is available at the hotel, subject to availability. Hotel guests are entitled to a preferential rate. Please contact the hotel for further information.
Pets
Pets are not allowed. Only service animals are permitted.
Credit/Debit Card Policy
Debit and Credit cards will be authorized at check-in for the amount of your stay, plus an amount to cover incidentals. The authorization will hold the funds until check out, at which time the amount actually incurred during the stay will be charged. Authorized amounts may take up to 30 days after departure to be released by your bank or financial institution and the hotel will not be responsible for any resulting fees or charges.
Payment Policy
Third Party Credit Card - A non-guest wishing to pay for a guest in the hotel must fax/e-mail a copy of the front of the credit card prior to the guest's arrival. Please specify which charges can be charged to the credit card.
Direct Bill - All direct billing must first be approved by our Accounts Department. The company to be invoiced must send a fax to the hotel with request of invoice. Please specify on the fax which charges should be invoiced back.
Smoking Policy
All guest rooms and public spaces are 100% non-smoking. Please contact the hotel for further information.
Swimming Pool
Children under 16 years old may only use the swimming pool at One, if supervised by an adult and during the following times:
Monday to Friday: 3:00pm - 5:00pm
Saturday & Sunday: 8:30am - 9:30am & 3:00pm - 5:00pm

* These times are subject to change, especially during Easter, Christmas, New Year and other official holidays. Please contact the hotel for further information.
Escape at One: Thermal Suite & Hydropool
Hotel Guests can enjoy the Thermal Suite & Hydropool at One Spa for a preferential rate of £30 per person. Children under 16 years old and pregnant/nursing mothers are not permitted to use the Thermal Suite or Hydropool.
Spa Treatments
Guests must be 18 years old to have a spa treatment at One. It is advisable to book spa treatments in advance to avoid disappointment.
Gym
Children under 16 years old are not permitted to use the gym at One.