Gym & Studios with Sheraton Fitness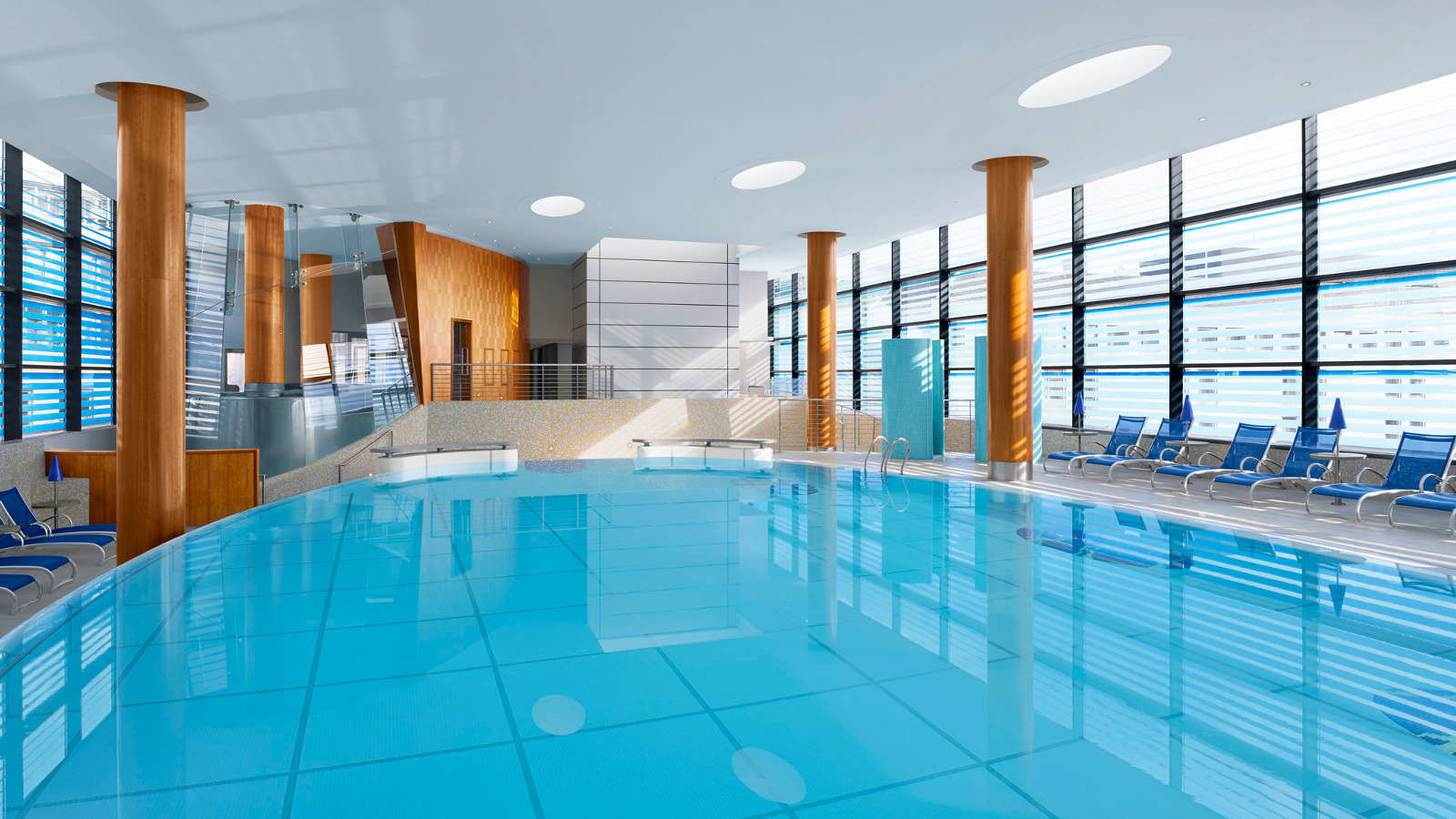 Awash with natural daylight, the gym and studios at the Sheraton Edinburgh Hotel's One Spa inspires you to new physical heights with a range of smart equipment and ongoing expert advice.
The gym, with Sheraton Fitness, has an extensive range of the latest cardio and resistance equipment with integral entertainment. Our fitness and Kinesis studios at One Spa offer a holistic approach to physical wellbeing with a range of programmes set in a stimulating environment. Take a tour and watch the Gym & Studios Video or click on the video below.
We have an extensive range of fitness classes to suit all - run by our team of experienced instructors. Our dynamic Kinesis studio at One Spa introduces an exciting new way of working that encourages your body to move freely and naturally while working on the key elements of flexibility, strength and balance.
The gym and studios are available to all hotel guests*. Studio classes are subject to availability and there may be a charge for some classes. Please contact One Spa for further information.

T: +44 (0131) 221 7777 | Contact Us > | Stay connected and join us on Facebook >
*Children under 16 years of age are not permitted in the gym or studios.