Be at One at the award-winning One Spa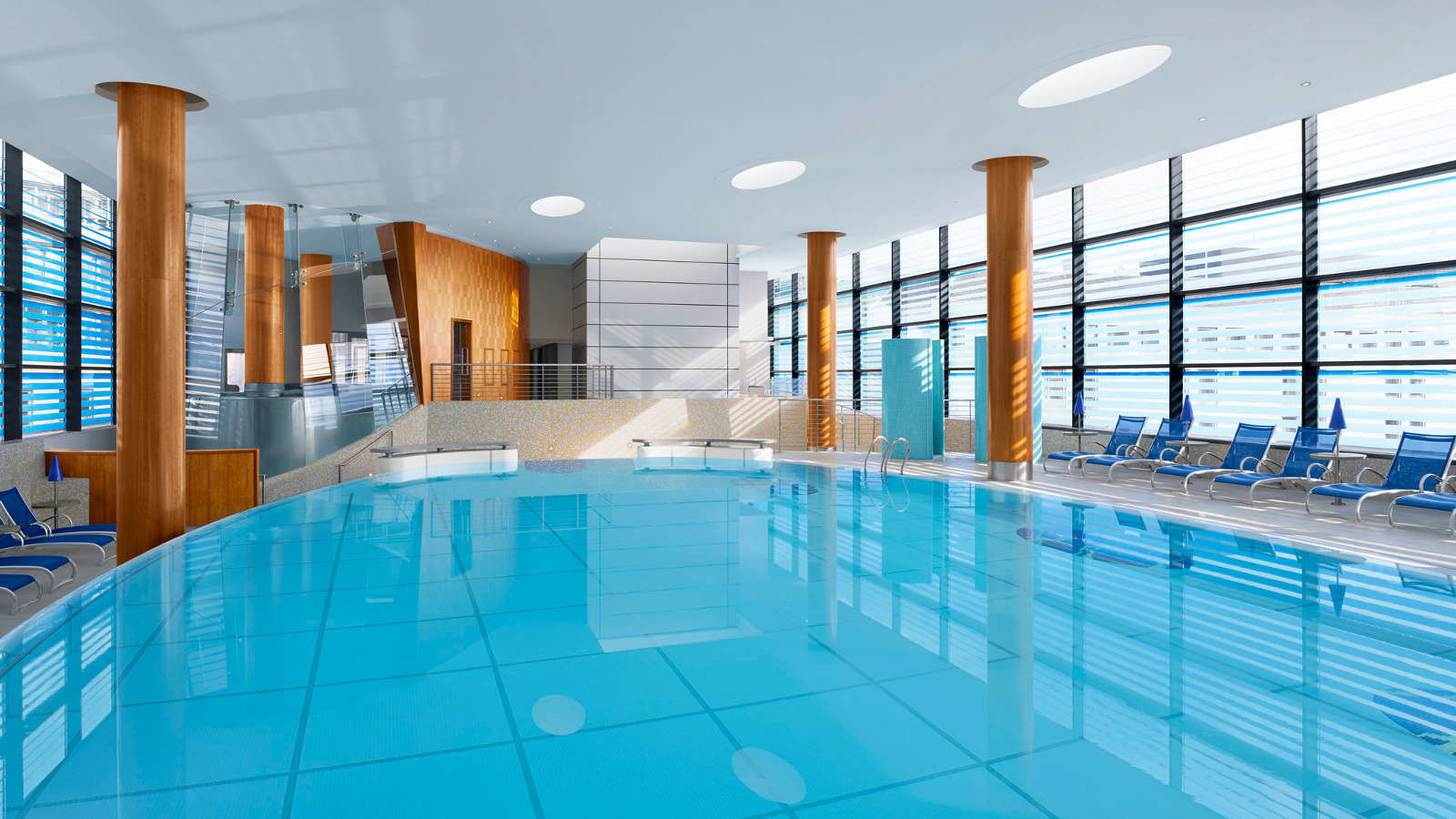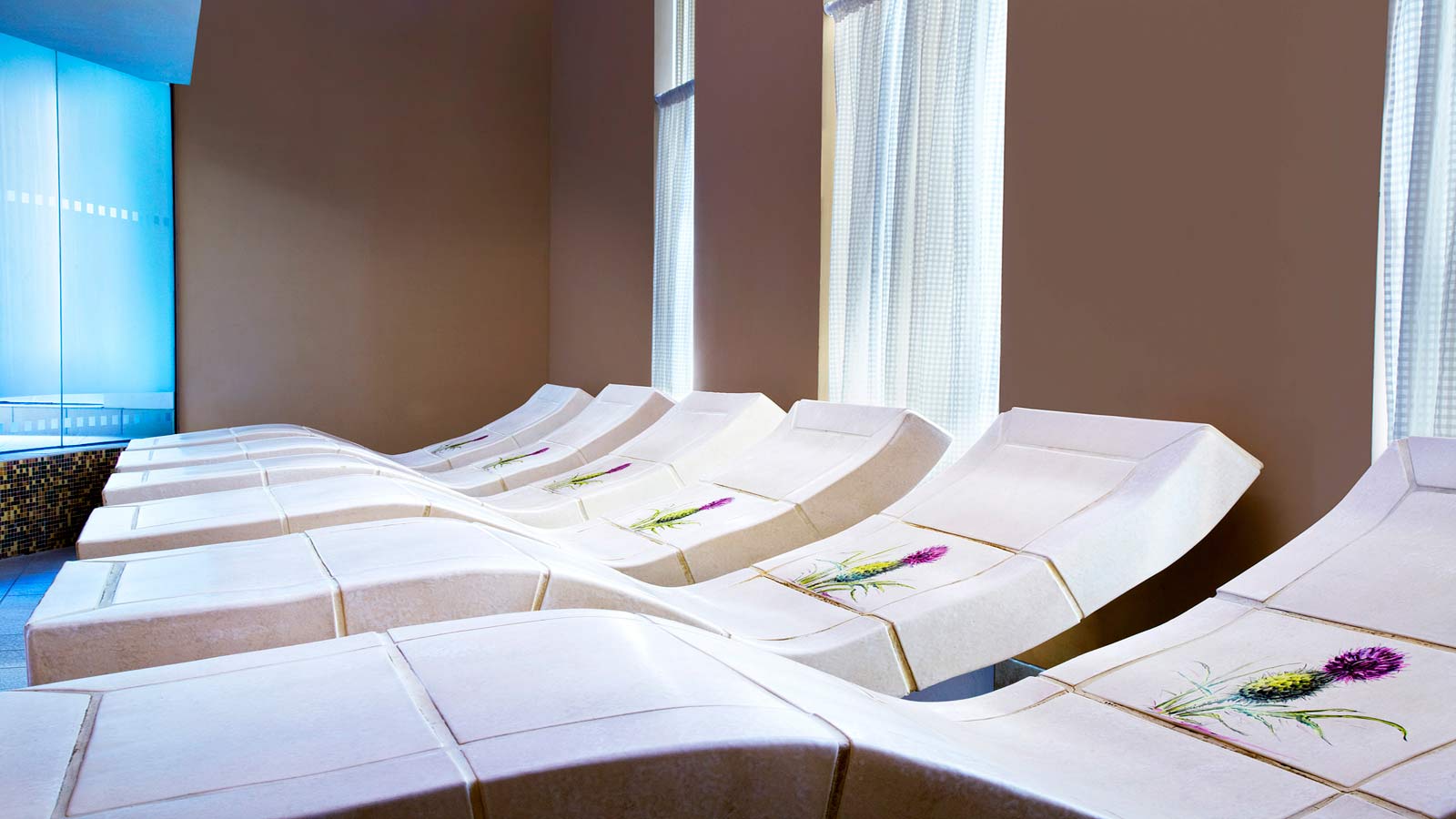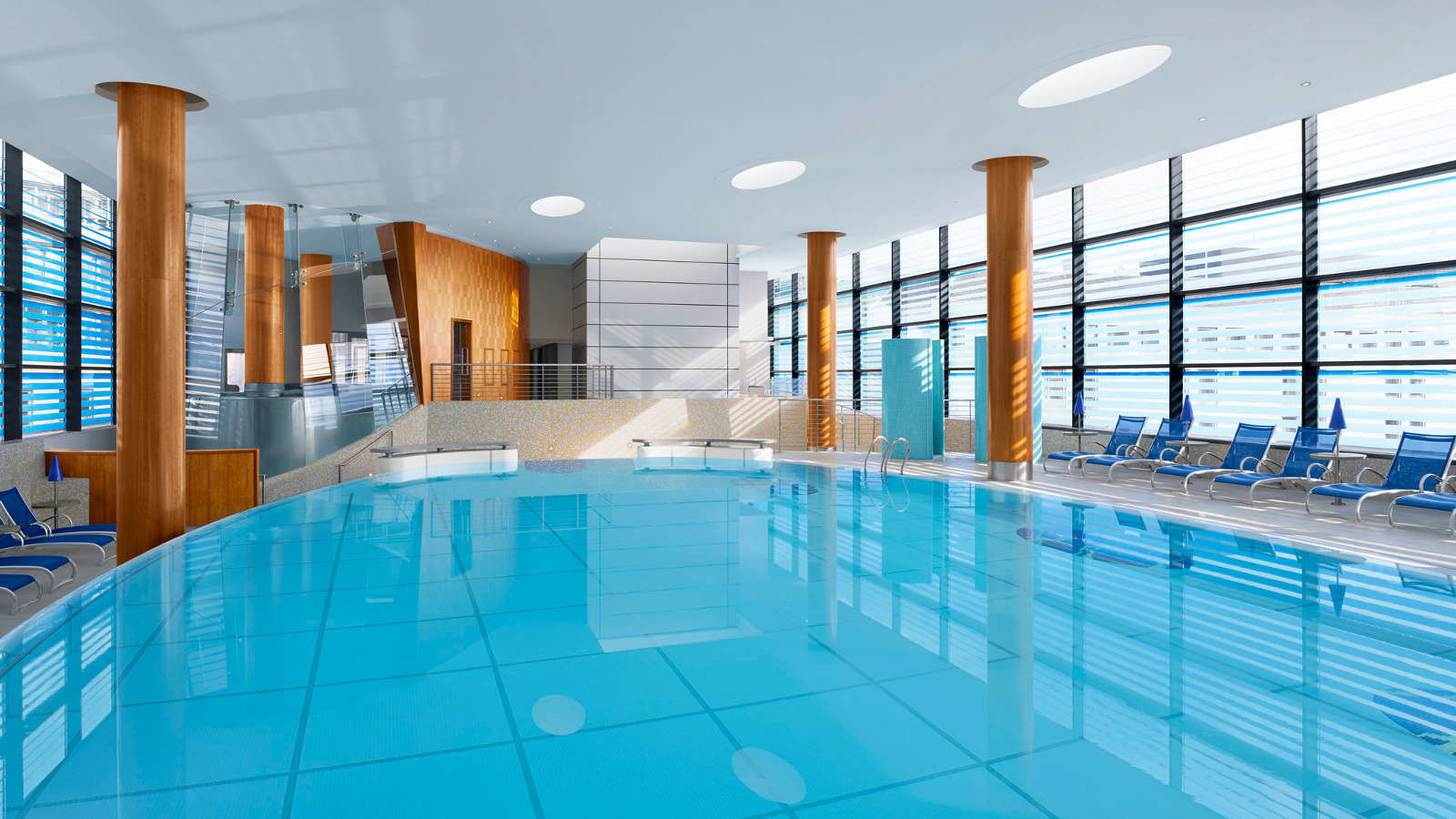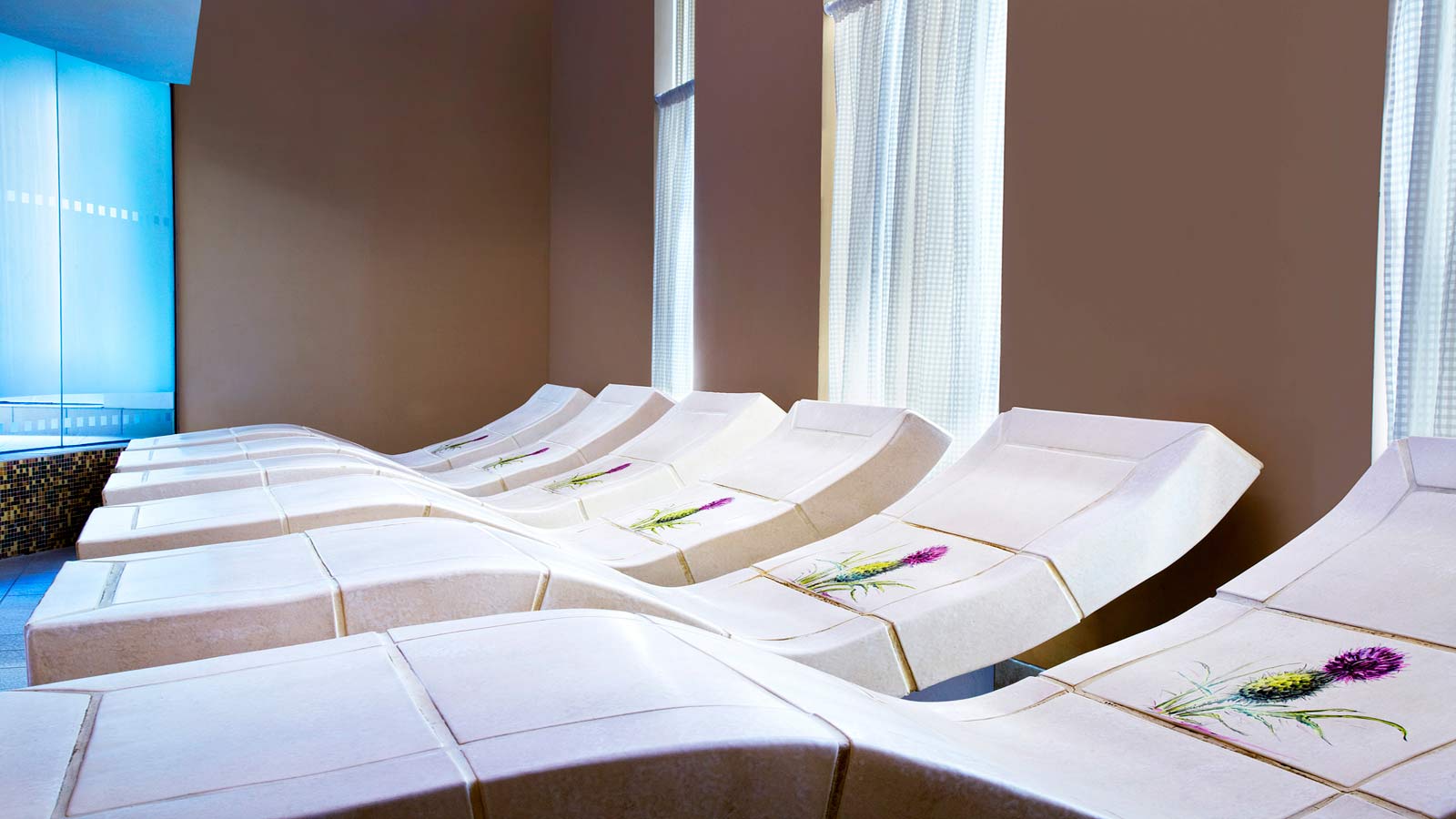 One Spa at the Sheraton Grand is a natural balance of energy, water and heat in a beautiful, light-filled space. An infinity edge swimming pool and shimmering rooftop Hydropool go hand-in-hand with a rejuvenating Thermal Suite and a soothing spa treatment programme, while the advanced gym and fitness studio tones and balances the body's core.

Why not experience Escape at One, offering access to the stunning Hydropool and unique Thermal Suite, a series of heat and water experiences that relax and rejuvenate in equal measure. Hotel guests may book Escape at One in advance of their stay at the preferential rate of £30.00 per person. Watch the Escape at One video >

As a hotel guest you can enjoy complimentary use of the 19m swimming pool, gym and fitness studios*.

One Spa Opening Hours:
Monday to Friday 06:30 - 22:00

Saturday & Sunday 07:00 - 21:00
Children's Swimming Times - Children under 16 years old can use the swimming pool if supervised by an adult during the following times:
Monday to Friday, 15:00 - 17:00

Saturday & Sunday, 08:30 - 09:30 & 15:00 - 17:00
*Children under 16 years of age are not permitted in the gym or studios.
Visit the One Spa website | Contact Us | Purchase a One Spa Gift Voucher | Stay connected and join us on Facebook